Zombie Wilderness Survival Gear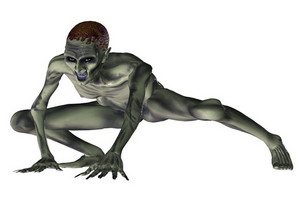 Are you interested in learning what you should bring on a zombie hunt, a zombie escape? It's never a good idea to get caught unprepared, whether you're going on a short patrol or a lengthy escape.  Here are a few examples of various wilderness survival gear you should consider when packing a kit.
When it comes to quality zombie survival gear, the mark of an experienced survivalist or zombie hunter is one who manages to pack everything needed in a basic, simple pack. This is particularly crucial if you plan on being on your feet for a long time; no one likes lugging around an overstuffed unbalanced backpack. Free report Back Packing 101. Some essential supplies include a good first aid kit, navigational tools, extra food and ammo beyond what you should responsibly carry on your person.  Nothing is worse then looking down at your pack, food and ammo clips where you had to lose it climbing a tree to escape the dead.
It doesn't matter if you're only going to be in the woods for a few hours: it's still a good idea to include at least a small first aid kit. You can purchase various small kits online or simply pack one of your own. Basic kits include bandages, disinfectant, sun burn cream, and antibiotics. You can include your own medicines and vitamins if you find them necessary. Larger first aid kits can contain a variety of useful devices, such as bone splints or wound irrigation systems.
Food is another common issue regarding wilderness survival gear. Oftentimes many don't consider food a necessary addition for a short patrol, but anyone who has been lost, hungry and hunted in the forest or chased down a deserted city street can attest to its importance. At the very least, include a zip lock bag of jerky, fruit strips, or granola, as these foods are naturally long lasting and provide nourishment without you feeling overfull. Pretty much your pocket budget should include small amounts of almost everything you are packing you wouldn't want to be caught without. If you plan on escaping or patroling for a lengthier amount of time, try packing a few freeze dried, vacuum sealed, or canned foods and a can opener. This way, if you become lost, you have a lasting supply of solid meals.
If you plan on foraging, a good field guide is a must for your wilderness survival gear. Nothing is worse than learning the hard way that the berries or mushrooms you gathered are poisonous. At best, you'll end up with a horribly upset stomach. At worst, you may end up seriously harming yourself unable to escape foraging zombies.  Having a guide will not only allow you to identify poisonous plants and foods, but it will also help you identify where a variety of nuts, plants, roots, fungi, and fruit is located. This will not only keep you saver when eating wild foods, but it will also increase your chances of finding more.
Weapons would include a tactical semi-automatic assault rifle, large and small pistols, survival and throwing knives, short sword or broad sword for brush clearing and close in defense.  Later when society has fully broken down exchange the semi-automatic for full automatic set to three shot bursts along with what ever suits your fancy you can get your hands on.
Escaping with Friends and Family
When it comes to surviving zombie attacks and other natural disasters, families with camping experience and functional camping equipment will likely survive longer beyond the boundaries of civilization, than those without.
The math is simple, no people = no zombies, at least not at first.
If this is your first time planning an extended wilderness escape, you may be unsure as to what you should bring along with you. If that is the case, you are definitely not alone. Although a wilderness escape can be exciting and even a bit fun, it can sometimes be very stressful for the unprepared. There are general checklists for this sort of thing at online and offline sporting goods web sites.
When it comes to wilderness escaping, you will find that you need to bring multiple items with you. These items often include items that are referred to as camping supplies and then items that are referred to as camping gear. In most cases, you will find that camping gear is used to describe pieces of equipment, whereas camping supplies are often used to describe food, health, grooming and medical first aid products, etc.
When it comes to camping supplies, like clothing and food, there are many individuals who automatically know what they need to bring. On the other hand, when it comes to camping gear or camping equipment, there are many individuals who are unsure as to what they really need to bring with them. Just a few of the many pieces of camping gear or camping equipment that you may want to bring with you on your camping escape are outlined below.
One of the most common pieces of camping gear is a tent. Depending on who you are going camping with, you may even need to bring multiple tents with you. If you have yet to purchase a tent, you will want try and make sure that you purchase a tent or tents that are strong, sturdy, dependable, and waterproof. Even if you are planning on camping in a motor home, you may want to think about bringing a tent, just in case.
A sleeping bag is another piece of camping gear that you will want to make sure that you bring along with you. If you are escaping with friends and family, you will want to make sure that you have enough sleeping bags to go around. Although you may assume that a light sleeping bag is good in the summertime, you may still want to think about bringing along heavy sleeping bags rated for cold weather. If escaping above the frost line pre-order arctic quality bags, with liners that can be removed for not so cold nights that can also be washed without being ruined.
In addition to bringing quality sleeping bags with you, you may also want to think about bringing along a sleeping pad or a tough air mattress (not a pool float). If you will be sleeping on the ground in a tent, you may find it somewhat uncomfortable. While many public campsites have level ground, not all do and is certainly not the case when roughing it. These items are relatively affordable and well worth the expense.
Additional camping items are mess kits that won't make noise, solar or gas camp stove or grilling grate that can be positioned over rocks around a camp fire. A compact set of pots and pans with folding handles for storage. Fishing equipment, knives for working meat as well as the usual survival knives. Food, a can opener, church key, toilet paper squashed flat in zip lock bags. And a survival guide.
Beyond camping gear is survival equipment gear, what you must have if separated from your camping equipment. Compass, waterproof matches, fire starter, high calorie food bars, survival knife, ropes and cords, fish hooks, rifle and or pistol, pocket first aid kit, survival guide book and so on.
Cabin Motor Home or a Tent
We've all been fascinated by tent ads in sporting goods catalogs and flyers. Three rooms, sleeps nine, awning, lights, ceiling fan, floor tarp and screen door for only a couple of hundred dollars on sale. These are usually light weight rip stop nylon for summer camping. Four season tents cost much more, though far more affordable then a motor home.
Tent qualities provide varying degrees of critter, insect and weather protection. There is virtually nothing a tent will do about animal, human, zombie attacks. Even a tent city with guards, plastic fencing and trip alarms will be hard pressed to fight off more then a few nasty creatures.
A well chosen motor home or RV offers a higher level of security. Look for solid construction especially the doors. Dark tint windows should be too high to see into up close. Reinforce and add additional locks and bars to doors, engine, generator, gas and propane tanks. Later cover windows with hurricane panels.
As for escaping in a motor home, you will also find that there a number of advantages and disadvantages to doing so. Perhaps, the biggest disadvantage of a motor home is the cost of purchase. Motor home are expensive to buy and if you are looking to prep on a budget, you may not be able to afford to buy your own motor home. Of course, with that in mind though, you should know that you don't actually have to buy a new motor home. There are a number of individuals and companies that have reliable used motor homes available for sale and rental.
A word about used motor homes. Almost half the value is in the propane powered generator. Make sure the generator is there and don't be put off of an extended test by excuses such as the tank being low, etc. Come back with your own tank if you have to, you'll want the spares anyway. It should quick start and run quiet without overheating. Yes, you can buy generators for three or four hundred dollars. Those are gasoline powered construction generators that run flat out, very loud. Even camping generators are noisy enough to attract the unwanted biter. A replacement motor home generator costs thousands, that's why they are so often missing from cheaper used motor homes. Of course if you've received a proper discount for the missing generator and feel you can do just fine without it, that can make the difference between where you live when the dead walk.
If you are able to get out of Dodge in a motor home before all hell breaks loose, you may enjoy doing so, as many motor homes feel as if they are small apartments or small homes. Often well equipped with working bathrooms, kitchens, and televisions with dvd players. This is nice if you are looking to escape well supplied, while being able to find comfort in some of the modern luxuries of life.
Optimal of course, is driving that motor home up a hidden serpentine driveway to the door of your sturdy mountain cabin, better yet a real log cabin surrounded by ten foot high no-climb chain link fencing with concertina wire on top.
As a hundred years of Indian wars taught settlers, a well constructed log cabin with hidden basement or root cellar proved itself a pretty tough customer against some of the most blood thirsty savages the world has ever known. With some modern improvements like hardened diamond mesh security window covers and steel door and frame with dead bolts and bars, biters will accomplish nothing more then breaking teeth trying to get in.
Understand, the problem with all redoubts in a zombiegeddon is a passive defense won't be enough. You will need I.E.D.'s, illusion, stealth, traps, tricks, firing ports, long and short range weapons and people to use them. You may even need laws rockets (Light Anti-armor Weapon) or a bazooka if a gang tries to ram the compound with a truck. Be prepared for the worst during a zombie apocalypse, there's nothing to lose by doing so and there may be a future to gain.
Related Articles