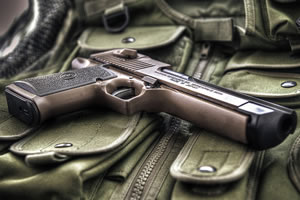 by Robert Perkis
Of all the fairy tale monsters that go bump in the night, zombies are the most possible, indeed the most probable and may already walk among us.
For you see, the zombie story requires no magical mystical attributes to make zombification take place. Forms of zombie plague may outbreak due to bacteria, virus, toxic waste, chemical gas and nano-tech… Continue reading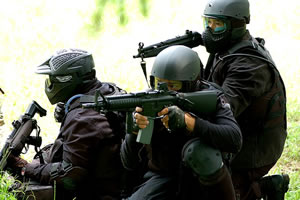 by Robert Perkis
To survive the zombie apocalypse over the long haul will take a wide variety of specialized weapons.  Lucky for us many weapons are all around us needing only the vision to see them as weapons.
Guns
"Shoot'em in the head…" -Night of the Living Dead.
Those of us who enjoy a good reputation, who don't live in a silly… Continue reading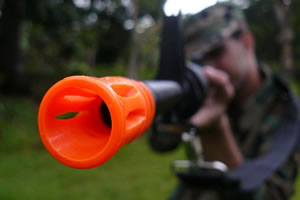 Airsoft and Paintball were virtually made for zombie tactical training.
Airsoft and Paintball is a military/law enforcement sport simulation, where players participate in a mock style combat with military like weapons and tactics. Firearms are 1:1 scale models of real firearms. A typical example of an airsoft firearm is: firing 6mm or 8mm spherical, solid plastic BBs of usually .12, .20, or .25… Continue reading